Popular Roulette Apps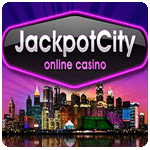 Jackpot City
Jackpot City casino app is compatible with both, iPhones and Android devices. This app offers both play for fun roulette apps and casino games as well as play for real money casino games.
Membership is free.  New Members receive up to $€ 1600 in matching bonuses.
RouletteBetter
Many people think roulette is simply a game of luck; pick a number and pray. In truth, all casino games are about playing the odds of any situation. RouletteBetter is an app on the iTunes app store that is designed to help you learn to get the best of the odds in every situation. If you are simply looking for a roulette app for some free time fun, this is not the app for you. RouletteBetter is for serious gamblers who are looking for some extra practice with the odds at the table.
Roulette Money Maker
Roulette Money Maker is an online mobile casino game exclusively for the Apple iStore. This game replicates the fun and excitement of a roulette table on your iPhone or iPad so you can play wherever and whenever you like. Roulette Money Maker has many of the fun features you would expect from a mobile casino game with a couple fun things to spice the game up. In the following review we will go over some of the features of the game, who developed it and we will also walk you through the game play so you see if this is the right mobile roulette app for you.
Roulette Emperor Gaming App
The Roulette Emperor Game App is a gaming option that is available for both users of the iPhone and the iPad. Unlike some other gaming options, this app does not try to "reinvent the wheel" with an out-of-the-box well designed gaming app with a theme. Instead, it simply takes an old favorite in the roulette wheel and gives casino enthusiasts the option of playing it as an app on their iPhone or iPad.
Roulettist
The Roulettist app for iPhone brings the exciting and popular game of roulette to the palm of your hand, providing a realistic virtual gambling experience for anytime and anywhere. The developer of Roulettist, KamaGames, is headquartered in Dublin, Ireland with operations in markets all over the globe, including the United States, Europe, and the United Arab Emirates. The company boasts impressive stats about their roster of games, including over 80 million users globally and 1 million active players per day. KamaGames also has the #1 top grossing games throughout the AppStore in 89 different nations.
Roulette Calculator Lite EU
Going to Vegas or participating in an online casino can be an extremely exciting event, but at times it can be confusing. Keeping up with your potential payouts can be the largest source of confusion. For years, Roulette players in particular would have to depend on the dealer to ensure that their bets were properly calculated. This forced the player to always be on their toes, and it also helped take the player out of the action.
Roulette Monopoly Casino Chips
Roulette Monopoly Casino Chips is a new free to play hd casino game from the istore. This game runs on iPhones or iPads and simulates all of the fun you can have spinning the little wheel of a roulette table at a casino but you can play whenever and wherever you like without any hassle. This is a free to play game but does offer some freemium features. In the following article we will go over some of the features of Roulette Monopoly Casino Chips, who developed it and we will also delve into the game play to give you a better understanding of this fun HD casino game simulation.
Roulettist HD
Roulette is one of the most exciting casino games of all time. Casino goers love to gather around the Roulette table and watch the action break down. There are many exciting apps that aim to capture the enjoyment of Roulette, and one of the latest apps to do just that is Roulettist HD. This high quality app is extremely well designed and it also includes many wonderful special features that players are sure to love.
Roulette City Blitz: Win the Bonus in Las Vegas Casino
For someone looking for the best game app to play roulette, this is the app choice. It promises realistic Las Vegas odds and a wonderful opportunity to enjoy roulette. This happens without the need to spend any money. Kriscia Lauren Company developed and released this free miscellaneous game on March 13, 2015. It enjoys 12 plus rating as an intense, frequent and simulated gambling game.
Roulette Deluxe Edition
Roulette Deluxe Edition is a free to play Apple Store game released by Lucky Dollar Apps in the first part of 2014. This roulette simulator was designed to bring you the full casino roulette experience in the palm of your hand via iPhone or iPad. This game has a couple different features that set it away from the pack of other roulette casino games. We are going to go over a couple of things relating to Roulette Deluxe Edition. We shall do a quick Application summary as well as shine a little bit of light on some of the details relating to Roulette Deluxe Edition.
Roulette Slots Match Three Pro Gambling Games
Roulette Slots Match Three Pro Gambling Games is a perfect unique app that includes the popular Las Vegas Casino games ,slots and roulette, found in the Las Vegas Casinos. These slots and roulette games promise countless hours of continuous Las Vegas Casino fun! Winning big is so easy in playing all three games the slots machine game, the roulette game, or the match three game. This game is an outstanding mix of both slots, roulette, and match three games. This game is definitely loved by all of the consumers that play this game.
Roulette King
Players will place their bets, spin the wheels, and if they are lucky enough win huge amounts and take control of the casino by becoming Roulette King. The app has amazing and outstanding graphics and touch screen features, where a player can place his bet and spin the wheel to make real casino experience on Roulette King. The software of the game is enabled by Magmic Inc.
Roulette 3D Classic : A Free Casino Game
Roulette is one of those games where as soon as a person starts playing, they will instantly feel like they've been transported to Las Vegas. The sights and sounds of a roulette wheel will make someone feel like they are right in the heart and soul of a casino. Of course, no two roulette apps are created equal. That's why it's important to pick the one that will give a person the best experience for their time put in. Roulette 3D Classic is the perfect game whether a person is a beginner, intermediate, or experienced pro.
Roulette Calculator Pro
Roulette is one of the most fun and exciting games in any casino. Players are easily captivated by the spinning wheel at the roulette table and the opportunity to win big at the table. While millions of people play roulette each year, many people find themselves easily confused at the roulette table.
They may have a hard time figure out what to bet, or they may even have a hard time figuring out how much they are supposed to win. Because of this confusion some people avoid the roulette table in order to avoid being tricked. This prevents players from ever getting to truly enjoy the excitement of roulette. With the emergence of smartphones, many app makers have sought to make roulette much more accessible by creating roulette calculator apps. One of the most high quality roulette apps on the market today, is Roulette Calculator Pro.
Roulette Bet Wheel
Roulette Bet Wheel is one of the fastest growing apps on the internet today. For people that love to gamble, this is the game for you. Users can sign in and spin the Roulette Bet Wheel in a bid to earn or lose points. There is even a betting option where users can decide to risk a certain number of points, and if they win they can essentially continue to earn more points over time. There are many people who love to gamble but do not want to join a paid site or go to a casino. This app is the best for people that love to play casino games from the convenience of their phone. This is one of the biggest reasons that Roulette Bet Wheel has got some such great reviews.
Roulette Rake
This is an exciting strategy aid for those who love traditional Roulette but want to take it one step further and ensure their winnings. Online gamers use Roulette Rake to predict the next numbers that will appear in the Roulette wheel based on the past number sequences. The user can test their luck on this fun app. It is created by Navtech Software and it's an amusing tactic that can be utilized either on the iPhone or the iPad. Because it has a completely different set of strategies and knows the insides of Roulette, some say that using this app will enhance ones chances of winning big at one of the oldest games around.
Roulette Deluxe
Roulette Deluxe was created by MobileMediaCom. They have created twenty-five games that are available for the iPhone and iPad; most of which are casino games. This reveals that they are not an inexperienced game development company and as such, they know what they are doing. Most of their other games are roulette games, which means they know what roulette is and how it is supposed to be played.
Roulette Royal
Roulette Royal – FREE Casino is a roulette table based from Mywavia Studios.
Different parts of the world use different roulette tables and boards, which is why Roulette Royal offers both European and American versions of each. Now players can choose which version of roulette they wish to play anytime through settings or at the start of the game.
Roulette Finger
There are a lot of games on the market today, but there are only a few that are fun for an ipad or iphone. Roulette Finger is one of those games users just want to keep playing.
Theme and Developer
The theme is the same as to be in a real casino. Players can play the game much like they would in a real world setting. Spring Moon is the developer on this game and has a lot of different games created for users who enjoy games on their phones.
Roulette GeGa
This is not a game per se, but a tutorial app that will teach dealer secrets and tricks of the trade to players 12 years old and up. You read the first sentence correctly. According to the developer, Alamo City Initiatives LLC TX, there is a way to train roulette enthusiast and even beginners how to win every time. They have enlisted the help of professional roulette dealers with combined experience of 30 years to make this app do what they advertise. The process is known as Visual Roulette. They are so confident that a money back guarantee exists.
Roulette: The Game
"Roulette: The Game" is exactly what you expect from the name: a game based on the popular casino game roulette. There's a large roulette wheel and betting board, as well as a play to count your winnings (or losses). If you've ever played Roulette in person or even watched someone play it in a movie, you'll feel right at home with this interface. The game comes from G.P.I. Software development, which also has a number of other app games, including "Soccer Contest," "Flying Cow" and "Alien Fishing."
Roulette Live for Tango
Play roulette and min games in a Vegas styled game against others in Roulette Live for Tango. Made by AbZorba Games BetriebsgmbH.
Roulette Live for Tango really aims to capture the feel of a Vegas trip. With music and sound to fit the neon city.
The game features a turn based table to allow multiple players the chance to spin the wheel. Never play alone again with online play. This new multiplayer mode allows for numerous players to get together and play at a single table. Each player gets to place bets with turn dictating who gets to spin the wheel.
Roulette Wiz! Your casino assistant
The name of the app is accurate in the fact that it assists players with certain information based on game play. There are several bets programmed in the software including even and odd, red or black, and others. The system has general guidelines that focus on bets that have not been made for long periods of time. The premise is to notify the gamer when it is the best time to place a bet for a win. The developer is Raul Blanquez who created this app with version 1.0 in May, 2012 for players that are at least 12.
Roulette 2Rich
The country of Indonesia has put this game at the top of the roulette mobile apps. With more than half a million downloads, players are winning prizes of millions of dollars in US currency. The developer Phuong Hoa Nguyen, has incorporated the flash feature to make this an exciting and authentic experience. Each screen display is completely filled with smooth 3D colors and graphics. Players aged 12 and older with iOS version 6.0 and better can engaged from anywhere with mobile or web action.
Roulette Master – Vegas style casino
Roulettte Master Vegas Style has 3D graphics that add to the real casino appeal of this app. The colors are vivid with crisp lines as the gold actually glistens. The sounds of the ball spinning and falling into the winning slot are palpable. There is music to bring every aspect of roulette gambling together. The home screen has a welcome icon to enter the game followed by additional screens that encourage players to start the action. Waleed Abu Manneh developed this app on July 18, 2014 with its first version. All players are welcome as long as they meet the age threshold of 12.
Roulette Master II
Roulette Master II is a game application designed for Apple Operating Systems by Thomas W Bowling. It costs $.99 to download the game from the Apple app store, but it is free to play once it has been downloaded. The game has a classical theme, implementing the standard colors of black and red to represent the even and odd colors respectively, and a green background. Along the left side are the wooden roulette wheel, how many credits the user has in their bank, and what specific numbers they are betting on. Roulette Master II has graphics that are straight cut, without any frills, and mostly in 2D, though the actually roulette wheel is pseudo 3D.
Roulette by Contradictory
Roulette is a Casino app that is named after a French word for little wheel. There are two kinds of Roulette-American and European. The two have similar features and the only distinction is that European roulette has 37 numbers; starting from 0 to 36, while American roulette has 38 numbers; from 0, 00 t0 36. The software of Roulette is enabled by Contradictory. Players can choose to play free app or real money slot.
Roulette – 3D Casino Games
There may not be any casino game with more excitement than Roulette. This exciting game has been crowding people around the Roulette table since the beginning of the casino. For years, people have flocked to place their bets on the table and take in all of the excitement. Many people have desired to play the game they love from the privacy of their own home, but until recently this simply has not been a possibility until recently.
Roulette – Always Surprise You with Amazing Content
This roulette game is designed to randomly surprise players with fun and exciting new content when they are playing it. With just one spin, you can be surprised with videos or movies which go directly to your iPhone. This app was released on February 5, 2015 and is available in both English and Chinese. For players with iOS 7.0 or later, this game can be a lot of fun for all players whom are at least 17 years of age.
Roulette – Best Free Casino Betting Game
Dumadu Games Ltd. has put out one of the most complete roulette gaming experiences with its release of Roulette- Best Free Casino Betting Game. The game is available on iTunes to download for either the iPad or the iPhone.
Roulette- Best Free Casino Betting Game is free as it notes in its title. It has a sister game that can be purchased for a small amount of money on iTunes that offers unfettered access to even more features.
Roulette – Casino Deluxe
These is an app that is compatible with most Android phones if not all of them. Roulette-casino deluxe can be installed on either phones or tablets. It gives you the ability to feel how it feels when in a real casino. You will hunch as if you are in Vegas. The game can create intense emotions in an individual. The primary attribute being developed by this game in a person is intelligence. You have to be intelligent enough to create unique martingales and also get more tokens than your friends to become a pro in roulette-casino deluxe. The design of the game is interesting and will keep you playing all day.
Roulette – Casino Las Vegas
It is possible to experience the thrills and excitement of spinning the wheel while playing Roulette at casino in Las Vegas. Players have a chance to play Roulette Las Vegas style for free. Players normally sit or stand around roulette table. There is a wheel on the table with numbers 1 to 36, as well as single and double zeros. The software of this game is enabled by Ernestine Kuti.
Roulette – Casino Roulette Game
Casino Roulette is a classic casino game. It has been around for hundreds of years. There are multiple variations of this game. However, IncrediApp recently released a version of this game. This one is derived from Europe. This version features a table with 36 red and black numbers. There is even one green 0. Individuals can bet on any single numbers. They can also place a bet on red or black numbers. The same goes for odd or even numbers. When all bets are placed, the dealer will drop a ball into the roulette. The ball will spin clockwise. The reel will spin counterclockwise. The ball will fully stop on one of the 37 pockets. The outcome for each pocket has already been set. This app gives individuals the chance to make money.
Roulette – Casino Style
The main screen has an expensive look to it right from the start. The deep gray background along with the glistening gold set the stage for a real casino rush. The download is quick with a seamless flow from one screen to the next. The graphics have a 3D effect that makes the wheel appear layered. Chips are neatly placed around the wheel as well as on the numbers when wagers are made. For players that want to play more than one version, they can choose either the American or European table. The 00 in the American table is easy to distinguish with the bold green table background. With the variety of bets and tables, this app will quickly become a favorite. RNF Technologies Private Limited is the developer of this savvy roulette gaming experience.
Roulette 2015
Going to the casino is one of the most exciting events in anyone's life. The flashing lights and exciting games make the casino a major destination. There are many wonderful games at the casino, but one of the most exciting games is the game of Roulette. This game always seems to have a crowded table as players and onlookers crowd around the table to take in all of the action.
Roulette 3D
Get ready for a 3D roulette game ride. The graphics are stellar with full display of the wheel and table. The colors are crisp as well as the sounds of the spinning wheel and the dealer's voice that adds the final real casino touches. The excitement starts from the moment you download this amazing app. There are perks such as bonuses for players along with features to share with friends on Facebook or the game's global community. The developer is Viaden Enterprises LTD. They have created a treat for the mobile roulette enthusiast.
Roulette American Wheel
American Roulette Wheel has pockets that are numbered from 0 to 36 with an extra 00 pocket, making them 38 in total. It's simple to play and learn its techniques. Players can practice on free American Roulette and put their luck and plans to test. The starting credit for the game is 1000 with the same as maximum bet. The table has 36 numbers, single and double zeros. The house edge has 2/38 chance on any single number.
Roulette Analytics
Roulette is considered a game of chance, which means anything is possible. This app will assist players with features that can increase their possibility to win. To make this a user-friendly process, there are several pages with colorful graphics and displays. They provide information for player's stats and other particulars using a special algorithm. Because this is not a game, there are no sounds or special effects. This app takes a serious stand on the side of the player. App developer Pavel Hubner used cutting edge technology as he packaged it with clean lines for players that are 12 and older.
Roulette Fabulous Las Vegas
Roulette is a very exciting game for those that love to gamble. The game is one of the greatest spectacles available at any casino. Roulette tables are always crowded with people looking to take in the excitement of the game. Roulette is a wonderful game, but until recently the game was not available to those that could not make it to a casino. Mobile phones have opened up new possibilities for those that love Roulette.
Roulette Finger Lite
With the emergence of the smartphone, many games have emerged to help entertain smart phone owners. These games can come in handy when you are stuck on a long trip, or you are in a situation where you know that you will be waiting for an extended amount of time. These games are a major asset to those that love to play when they need a break from life. There are hundreds of games available for those that are looking to enjoy a game, but one of the most entertaining games on the market today is Roulette Finger Lite. This exciting app brings an extremely interesting concept to the market, and features several wonderful features to keep players playing.
Roulette for Tango
Tango maybe a classic and sophisticated dance, but roulette tango takes this to another level. The 3D graphics are superb with live pictures available of other players in the game. The display offers a full-length view of the wheel, table with chips and chairs for virtual players to sit. The colors have a smooth yet biting texture that make the images spring off the screen. Coins can be seen flipping in the air with each bet. The wood from the roulette wheel glistens with every spin. TangoMe, Inc. hit this visual treat out of the box for players older than 12.
Roulette Fortune Pro
Roulette Fortune, which was released in January, 2014, is sold by Fun Cool Free, LLC, and is available on Apple products using iOS 4.3 or later. Fun Cool Free spends the bulk of their time on developing gaming apps, a most enjoyable way to pass some time while waiting, as we often find ourselves doing in this world. They are a go-to source for entertainment and gaming apps, health apps for people tracking their fitness and they also have a wide range of casino apps. This soon-to-be publicly traded company continues to build its portfolio of offerings, and will likely apply for listing on an exchange within the coming year.
Roulette Free Play
There are a tone of games on the market today. Many are free or low cost, but how do users know they are getting a game that is not going to just take up space. Roulette Free Play is one of those games users won't want to miss.
Roulette Game Casino
Roulette is easily one of the most exciting and engaging games in any casino. This game features a full table of players placing bets on where they feel that a ball will fall on the Roulette Wheel. When the wheel is put in spin onlookers crowd around, to take in one of the most exciting moments in the casino world. People love taking in Roulette, but until recently, you had to travel all the way to Vegas or Atlantic City to play Roulette. Now, there are many wonderful Smart phone apps that allow users to enjoy the excitement of Roulette from their phone. One of the many popular apps that captures the excitement of Roulette is Roulette Game Casino.
Roulette Game Las Vegas
Casino lovers can take their seat on the online tables and get ready for thrilling spinning adventure when playing Roulette Game Las Vegas. The techniques of the game are the same for season players and beginners, where they decide how much and where to place the bets. Indeed, there are many choices available. The software of this game is enabled by Digipulp Inc.
Roulette Gold
One of the fastest growing areas of app development today is in online gambling. There are millions of people all over the world that enjoy to gamble. However, they may not have access to any local casinos in their area. This problem is solved with online gambling through websites or other mobile applications. As a result of this popularity, there are a variety of gambling apps that are hitting the market. One of the most highly rated of these apps is the Roulette Gold app. There are many great features about this app that make it attractive to potential customers. Here are several pieces of information about this game.
Roulette HD
There are a lot of games users can choose for their phones and tablets, but many users are unsure what games are going to be the most fun for them. Roulette HD is one of those awesome games everyone will love.
The game is developed by Palmanac Limited. This developer is one of those who has several games on the market today. They also have other casino games players may be interested in. These games are available for those who have Iphones or Ipads they may do their gaming on.
The theme of the game is like a casino. This will make users want to play them because it will feel like they are in the casino playing with all the bells and whistles. This game is very themed for casino goers or those who love those games.
Roulette Holdem Mania HD-Free Casino Game
If you are a person who loves Roulette, then this is the perfect game for you. It is a game that you can install easily on your device. This game comes in a marvelous Monte Carlo royal style that is very exciting to play. The app has been entirely designed to work well with iPhone and iPad. You can get the app easily on the internet on sites like iTunes. It is free to download and install the app.
Roulette King – Free Las Vegas Roulette & Casino Game
Players can experience the fun and excitement of playing Roulette King in Las Vegas Casino simply on their mobile devices. The software of this game is enabled by Kittipol Chaiwattanapong. Roulette King is a simple online slot where players are supposed to select a table, place their bets, spin the wheel and then enjoy the thrill and excitement of the game. They can win lots of prizes by playing free Las Vegas Roulette.
Roulette Las Vegas Slots
Edgar de Oliveira has done a great job of blending traditional roulette into a Las Vegas style slot game with his application, Roulette Las Vegas. The idea behind Roulette Las Vegas is to introduce roulette betting elements into a slot machine. Similar to themed pinball, the players are actually simulating a slot machine with some roulette rules.
Roulette Live : Casino All-In
Gaming and socializing was never so easy. This app will keep you playing to beat yourself or friends. With a Facebook feature or the ability to compete with players from around the world, you will not be disappointed. Whenever, there is a tournament avatars will be displayed on the top or bottom of the screen. Throughout play with this American version of roulette, digital lighting and 3D coin animation bring home the real casino environment. The colors are sharp with green, red, black, and white on an olive green background. Developer Crispy Games Private Limited did an exceptional job with this app introduced on November 14, 2012. Players ranging from 12 and up will enjoy mixing and mingling with other gamers.
Roulette Live!
Prepare to be impressed by this app. It comes with several screens that have all the information possible for exciting play. Each display has a 3D element with colors that jump off the device. In addition, there are the real sounds of the casino environment throughout the visit. Players can decide if they want to play the American or European version with the tap of an icon. The winnings can top $1 million. Phonato Studios Private Limited put this app on the market February 28, 2014, with its first version. With intense and frequent simulated gaming, players must be 12 years or older to download.
Roulette Mania
Roulette is a spectacular game that can be enjoyed by people from all walks of life. This game has long been the highlight of any casino. Players have long wanted to bring the excitement of Roulette into their homes, but until recently the only way to do so has been to purchase a full size Roulette table and install it in your home. This is an extremely bulky and expensive option, so most players have chosen to wait until they go to the casino to fulfill their appetite for Roulette.
Roulette Mania Free
Roulette Mania Free is a free to download game that runes on the Apple Operating System. The game was produced by PGR INTERACTIVE in 2014. To play the game the user must be over seventeen years old as mandated by the Apple terms and conditions. Graphically, there isn't too much going on. There is a 2D representation of a roulette board, with the numbers towards the right of the screen, betting tokens and current winnings at the bottom, and wheel towards the left of the screen. There are only a few different colors used and it is all against a black background, making the whole game feel outdated.
Roulette Master – Casino Style Offers a Unique Style All Its Own
Play roulette that matches the feel of a casino without leaving the house in Roulette Master – Casino Style. Developed by Lucky Dollar Apps.
Visually stunning this game impresses with its graphics. Roulette Master features a beautifully crafted roulette wheel built into the betting table. This unique design helps make this game stand out from the competition.
Roulette Master 3D
Roulette Master 3D is a game created by AREASIXTYONE LLC that can be downloaded from the iTunes store for free. The game doesn't have a specialized theme, it looks as if it is taking place in an actual casino. The pseudo 3D graphics are decent enough for a free game and implement the standard red, black, and green colors to represent the even, odd, and zero numbers respectively. In front of where the player is "sitting" they can see the whole roulette table, including the wheel and their betting chips.
Roulette Royale – American Roulette Wheel
Las Vegas is one of the most exciting places on the planet. This wonderful city is filled with some of the most interesting sights and sounds that draw your eyes in, but one of the most exciting sights throughout all of Las Vegas is the Roulette table. The Roulette Table is an action packed place that is often surrounded by people looking to take in all of the excitement. Roulette is an extremely enjoyable game, but until recently people had to go all the way to Las Vegas in order to play the game. Now with the emergence of the smart phone there are many different apps that allow players to enjoy Roulette no matter where they are. Roulette Royale – American Roulette Wheel is one of the most popular Roulette apps on the market today, and the game features several extremely important features to keep players coming back for more.
Roulette Run
Roulette Run is an exciting and fast paced IOS application that stimulates the live game play of a casino roulette game. Designed by Hang 5, the app imitates the winning colors of a roulette game, utilizing statistics and pattern matching to assist the app user in beating the system. The basic steps in the game of roulette require players to place bets based on the numbers and colors on the roulette table. The numbers range from 1 to 36 and each number is labeled in either black or white. Once a player has placed their bet, the croupier will drop a ball onto a revolving wheel containing several numbered compartments.
Roulette Slots Match Three Free Gambling Games
There are a lot of games for users who want to have something for free or low priced. This is one of those great games. Users may be figuring out how to find it and what is so great about it.
The Developer for this game is Doron David. This developer is one who has several different games available for players to download. They have games in many different areas for players who want to have games that are fun, but that are also useable within the platform of Iphone and Ipad.
The theme for the game is a Roulette slot machine game that allows users to get the same fun of a Roulette game and a slot machine. The players will enjoy the look and feel of the game. They will also love the options available with the game that allows them to earn points within the game so they can add more to the game.
Roulette Spin Classic
Roulette Spin Classic is a gambling game that can be downloaded from the iTunes market for the iPhone, iPad, and iPod touch as long as it has the iOS 7.0 or later. This application is optimized for iPhone 5. Roulette Spin Classic was produced by Chatchai Nilahoot and released on Nov 13, 2014.
Roulette Pro 3.0 by Fausto Riccardo
Fortunately, the web has brought so many possibilities to the table such as a chance to play favorite video games using apps.If you are looking for some fun way to use your iPad and love roulette, there is a chance for you to play it online. You owe this ability to Fausto Riccardo Decina who jumped at the chance to create an online version of the game that dates back so many centuries.
Roulette Stats
Roulette is an extremely exciting game, which seems to function on just chance. While for years people have believed that the game is just random, some studies have confirmed that roulette wheels usually favor some numbers. This happens just because it is difficult to create a wheel that is 100% fair. Based on the knowledge that a roulette wheel may favor certain results, many people have attempted to design a way of benefiting from this app. One of the best ways to capitalize on the potential for an unfair wheel is to use a stat tracking tool, such as Roulette Stats. Roulette Stats is an extremely useful app that tracks the statistics from your Roulette table.
Roulette Strategy App
If you want to take your roulette game to the next level and start making some real cash, then this is the app for you. Developed by Pierre Braneus, this is an app that is designed to help better your win rate in roulette and help you determine how to bet and when to bet big or small. It works by offering a roulette simulation that players can use to practice their strategies, determining if it works or not without having to gamble real money. It is exclusively available in the iTunes store, being downloadable on iPhones, iPods, and iPads. It was released in May of 2014 and is currently available under version 1.0.
Roulette Style New Season – Las Vegas
Games for Iphones are fun and easy to get, but picking the right one is a struggle sometimes. Players need to know they are going to be happy with the game of their choosing.
The developer of this game is Mychaylo gerus-loukiachtchenko. This developer is one who has created many games for the Iphone and Ipad. These games are not always in the casino area. Some are more adventure and some are more for players who are not interested in traditional games. Players will need to look at what they want to play and choose the one best suited for them.
Roulette Table Casino
The Roulette Table Casino is an incredibly interesting computer-based game that is available for purchase from the Apple iTunes store. The app, which was developed by Kullapath Nillahuth, strongly stimulates the excitement that many gaming enthusiasts feel when they are at the Roulette table at such fabulous casinos as the ones found in Las Vegas, Atlantic City, and on gaming reservations and the Colorado mountains of Cripple Creek.
Roulette Table!
Michelle Ballard is the developer on this game and has many other games for free and for low cost. They don't just have casino related games, they also have other types of games for players to experience. These games can be anything from a first person type of game to a game where the player is experiencing the levels like it was their first time playing even after hours of playing the games.
Roulette the Lucky Wheel of 2014 Review
While there are many roulette games out there for iOS many fail to live up to the hype and provide you with a refreshing roulette experience that you're looking for. This game, Roulette the Lucky Wheel of 2014, developed by Nicolò Consonni, may have a strange name, but it has the right features and fun factor to keep players interested. The presentation itself stands out as well, the title screen featuring an attractive blond in a red dress and a glimpse of the roulette wheel itself.
Roulette Thrill
Roulette Thrill- The Best American and European 3D Royal Table is one of the more comprehensive roulette games available for free on iTunes. It was created by Nita Marian, a development house that is noted for being very good at adding versions in multiple languages.
Roulette Thrill Rush
Playing roulette on your phone is made easy, simple and thrilling in an app called Roulette Thrill Rush. Many other casino apps disappoints but Roulette Thrill Rush puts you right in front of the game and gives you the feeling that you are in the casino and feeling that rush.
Roulette Time
There are many different Roulette simulators on the market today, so players are always able to find the rush of Roulette on their phone. The biggest problem for a Roulette player today, is determining which games are the best for them. With the huge diversity of Roulette apps available today, it might appear to be difficult to determine which game you should be playing. One of the best possible apps for those that love Roulette is Roulette Time. This app is a well-designed Roulette app that has several important features that players are looking for in their Roulette app.
Roulette Top Table
Roulette Top Table was released by Chatchai Nilahoot in December of 2014. The creators of Roulette Top Table bring the thrill of the casino to your device. The graphics in the game are in three dimensions in order to foster a more lifelike experience for the gamer. The colors are bright and engaging and also resemble a real world casino game. The user engages their tactile senses by using their touch screen in order to interact with the game pieces. The intentionally realistic aspects of this game reflect in the rules.
This game is based on luck just like it is in real life. The user participates in the game by placing a bet. In order to do this the consumer must predict where they think the ball is going to land. They spin their bet once they make a determination. If they pick the right slot they receive a payoff. If they don't they're out of luck. This is meant to simulate the exciting and uncertain energy of a casino game.
Roulette Tracker Free
Players can track the numbers that have been hit of missed in any bet using Roulette Tracker. They guide players and track percentage of columns, numbers and dozens hit during the game. There is no need using paper and pen for tracking. This app is used to aid players to analyze previous results from their betting.
Roulette Ultimate Casino
Roulette Ultimate Casino is a new application from Kullapath Nillahuth, a prolific developer of games of chance and skill for the iPad and the iPhone. A classic implementation of roulette, it allows players to experience non-stop casino action from their Apple smartphone or tablet.
Roulette VIP – Free Casino Game
if you have never heard of the term retina graphics, then this game will introduce you. It is the latest cutting edge 3D graphics for mobile apps. Ellisapps Inc. developed their American version with this technology along with features that deliver a real casino experience. Roulette VIP offers a display with rich colors that lay out the wheel and table on one screen. They follow this with close up screens for the table and the lobby. The deep muted tones of gold and brown add to the luxurious appeal of the game. The bottom line is you will keep coming back for more of the music and dealer voice that follows the entire game.
Roulette Wheel
Roulette is an extremely exciting and enjoyable game for those that love to gamble. In Roulette it appears that anything can happen and players hinge on every single spin of the wheel. Until recently, you had to go to a casino in order to enjoy the excitement of Roulette, but with the emergence of the smart phone, many apps have been able to capture some of the magic that Roulette gives the player. One of the apps that captures this excitement is Roulette Wheel.
Roulette Wheel in Watch
This app is called Roulette Wheel, and is specifically designed to be played on the Apple Watch. The main goal of the app is to improve user's skills with roulette and allow them to try out new strategies without having to gamble real money. It offers a roulette simulation in which players play a real roulette game, except for the money. The money players use is fake, so that you don't have to gamble real cash when trying out your new strategies.
Roulette Wheel Table Games
This game has smooth graphics without any real 3D effect. For a gaming experience that is simple with neat lines, look no further. Colors are very bold with an attention to detail to make up for the lack of cutting edge graphics and animation. The download is quick and takes minutes before you are introduced to the classic game of roulette. There are some bells and whistles such as a variety of Las Vegas casino tables. Players new to the game will enjoy this special little version where they can learn the bets and rules. Experienced ones can take advantage of the opportunity to learn new strategies. The developer McLegacy LLC introduced this app on June 11, 2014 with a rating for players over the age of 12.
Roulette Win
In Roulette, the croupier is the in charge of spinning the ball, and you wait and see if you will win. Chances of you winning or losing have a probability of half in a single spin. You can find yourself spinning for a very long time before you finally get the winning spin. However, this has now been made easier by the development of a wonderful game app known as Roulette Win. You can be bale to use this app in monitoring and studying the trends in Roulette for you to win within no time. You have the power to compare various games and get to know what the winning ways of each game are. You also get to estimate the time series of each game.
Roulette World HD
Looking for a fun game with bonuses of free spins and chips? This app will surely fit the bill. Based on the American Roulette model, it is perfect for beginners as the chip denominations are small. The displays have the feel of a casual environment. For example, the spare chips are spread loosely across the top of the play screen mixed together in a pile. To add to this aspect, the icon buttons are large as well as the table having oversized numbers and writing. Three 3D and bright colors make this a fun ride. Global IT Services Co, LTD. is the creative mastermind behind this simple app. Any player above the age of 12 with an Apple device can indulge.
Roulette Xpress
Developer Paul Sangor has offered a roulette gaming experience that is simple and quick. Hence the name xpress was born. However, there are loads of big features including bonus mini-games and player conveniences such as stats. The 3D graphics and animation are bolstered by bold color schemes and music. The xpress factor is incorporated with a timer feature that heightens the excitement with a beat the buzzer appeal. This app will have grown ups giddy and players beginning at 12 feeling awfully mature.
Roulette City Blitz!
Roulette City Blitz is a gaming application created by Kriscia Lauren Co. It was released recently in February of 2015. Interested users can purchase Roulette City bliss for $2.99 on the iTunes store.
This game is designed to simulate an actual Las Vegas roulette game. It is user friendly and interactive. Roulette City Blitz boasts that their betting odds are similar to the odds found in Nevada. They also say that their game is the best roulette application around.
Let's see if their features live up to their high standards!
Roulette Pro Lite
Roulette is one of the world's most exciting games in the world. The game presents players with a great deal of action, as well as great opportunity to win big at the table. For years, players have sought a strategy that would allow them to be successful at the Roulette table. While the game has made many people extremely rich, it has also caused many people to leave the table in frustration. With the emergence of the smart phone many apps have offered to help players win the game. There are a wide variety of different apps on the market today, but one of the best Roulette Strategy apps is Roulette Pro Lite.
Roulette Rake HD
Roulette Rake HD is an elegant and efficient tool they can use to beat the odds and possibly win a bet! Users looking to improve their roulette game should look no further.
Roulette Retro Slots Pro
Vegas is one of the most exciting places on earth. Every year, millions of people flock to the desert city in hopes that the might strike it rich. They are drawn in by the brilliant lights and the wonderful shows, but most of all they come for all of the exciting games that are found in the casino. One of the most popular games in casino world is the slot machine. The slots are filled with amazing different themes, and have beautiful flashing lights to keep you coming back for more. For years, the only place one could enjoy the excitement of the slot machine was to travel to Vegas, but with the dawn of the digital age, there have been many different apps that emulate the experience of being at a casino, playing the slots. One of the best apps available on the market today is Roulette Retro Slots Pro.
Roulette Deluxe Edition Pro
Lucky Dollar Apps has released a roulette application that is likely to be closer to Las Vegas style roulette action than most applications that are available. Available for both the iPad and the iPhone, Roulette Deluxe Edition Pro offers a plethora of features and gaming action for a very small price.
Roulette Deluxe Free
The casino is filled with lights and sounds. People travel from all over the world to check out some of the world's most famous casinos. From Monte Carlo to Las Vegas, players are sure to enjoy trying their luck at the casino. One of the most exciting games in Las Vegas is Roulette. Roulette offers players the chance to be captivated by the spinner and the action of the bets on the table, while also giving players a chance to win big.
Roulette Royal Casino
Roulette is one of the most exciting games in any casino. Every roulette table has many people surrounding the table, taking in all of the wonderful action that a roulette table has to offer. Every roll of the wheel could lead to the players taking in a great deal of money. The long odds, along with the exciting spins of the wheel have made this game an insanely popular one in most casinos. For years players had to travel all the way to Vegas in order to enjoy the excitement of a Roulette table, but as the number of mobile devices has risen, many app developers have become determined to offer the excitement of roulette on a mobile device. One of the most exciting new apps for those that love roulette is Roulette Royal Casino.
Roulette Empire HD
Roulette is the most exciting game in the world. The game features a table that is often crowded with onlookers and players. Players are able to place a wide range of different bets before each round, including extreme long shot bets, as well as much more conservative bets. There is nothing more exciting, then watching the Roulette wheel spin, and knowing that your fortune may change based on how the wheel lands. Unfortunately, Roulette is game that many have to travel to Vegas in order to enjoy. If you love Roulette, you used to not have many options as to how you were going to play Roulette, but with the emergence of the smart phone there are many options to enjoy Roulette on your phone. One of the most popular Roulette apps available today is Roulette Empire HD.
Roulette Extreme
A new roulette kid is on the block with this game. It offers state-of-the-art 3D graphics with colors that explode off the screen. Players can join in on several running tournaments at any time with the multiplayer feature. The app is based on the American Roulette version with the 00 clearly shown on each screen. The bold icons are for accessing the home page, changing the settings, or adding more chips. Get ready with the chips to compete against friends or gamblers from around the world. Hristo Zhelev is the genius behind this latest roulette game.
Roulette Fortunes
Playing Roulette is an extremely rewarding experience. This high paced, high stakes game can suck you in and lead to some of the most exciting moments of your life. For years, players have flocked to Las Vegas, in order to experience some extremely fun Roulette action. Players have longed for a way to enjoy Roulette from the comfort of their own home, and now they have it. The smart phone has allowed several wonderful Roulette apps to hit the market, one of these Roulette apps is Roulette Fortunes.
Roulette 2015 VIP
The development house, Silicon Sapphire has put out one of the most sophisticated versions of online roulette available on the iTunes store. Known as Roulette 2015 VIP, it not only contains several iterations of roulette for users to enjoy, it also contains slot machine games and another game of chance that involves a wheel.
Roulette Spin Game
The Roulette Spin Game is an application that is downloadable for free from the iTunes. It was developed by the Apple Inc. This mobile phone game can only be played on iPhones, iPads and iPod touch. The devices must comply with the iOS 5.0 or newer versions. Players can also access this spinning game online. One plays by spinning the ball and predicting the slot where it will ultimately land. If a player makes the right prediction, he or she earns a playoff.
Roulette Free Game
Throughout the years, Roulette has been seen as one of the most basic casino games. The game works by having one ball dropped into a spinning wheel. Each player must predict what slot the ball will land in. This game is all about luck. It can be impossible at times to win. However, this game is definitely easy to master. There will be a huge payoff for the player that predicts the right slot.
Roulette Helper Pro
Online gambling is one of the fastest growing forms of entertainment for millions of people every year. Not only do people love to gamble, but they are increasingly wanting to have more convenient ways of doing so. There are a variety of apps that are available to those that want to gamble. Roulette Helper Pro is one of the best apps available for those that are new to the online gambling world. There are many different aspects of online gambling that beginners need to understand before they start to gamble excessively. In this way, Roulette Helper Pro is one of the best ways for people to get acclimated to this area of the internet. There are many different ways in which this has helped beginners turn in to more seasoned players.
Roulette Las Vegas Pro
Roulette Las Vegas Pro Is a casino game for Iphone and Ipad devices. It simulates roulette, an old casino favorite, with none of the worry that comes with real gambling. If you want a simple yet accurate roulette game, this game delivers. It provides a realistic and entertaining gambling experience, without the need to go out and spend real money.
Roulette Vegas Casino
Over time, online gaming has become very popular. It gives individuals the chance to play fun games at home. Roulette Vegas Casino is one game in particular that people love. That's because it is fun. The game is also easy to navigate through.
Roulette Live Casino by Abzorba Games
The contemporary and digital structure of the society makes virtually everything accessible with just the help of a few clicks. This also includes gambling consoles, whereby tons of online casino games are being developed with each passing day. One particular game that stands from the crowd is the Roulette Live Casino. The game provides one with a chance to play roulette, with an authentic Vegas feel. Roulette Live was developed by Abzorba Games BetriebsgmbH, a top-rated gaming company famed for inventing other renowned games like Blackjack21 and Live Poker. The app uses English as the default language and is compatible with several devices including iPhone, iPad and iPod touch.
Roulette World Casino
Roulette World Casino is a game that captures the essence of big-stakes gambling in the comfort of your own home. This game requires the Apple iOS 7.0 (or greater) operating system in order to fully experience everything the game has to offer. Roulette Casino World is compatible with the iPhone, iPod Touch, and other systems that Apple has to offer.
Roulette Analyser
Roulette Analyser is an app that players will use guide them during online Roulette bets. The software of is enabled by iExpanse. When a player taps the numbers that are already spun, Roulette Analyser will show probability of the next winning numbers. The analyzer opens in a new window guiding a player step by step the best possible bet. Players can purchase the app and download it and use it during their betting.
Roulette Jackpot Pro