Big Fish Casino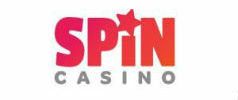 Big Fish Casino Features
In Game Purchases
Slots, Roulette, Poker and More
Highly Compatible With Many Operating Systems
Many Rewards and Bonuses
Big Fish Casino Basics
Game Type :

bingo, poker, roulette, slots

Software :

android os, ios os

Replay Value :

4.5

Properly Functioning :

4.5

Popularity :

4.8
Big Fish Casino made its debut back in 2002, and it quickly became one of the top casino apps in the world. It has a cartoon appearance that is fun and immersive at the same time. The operator is in Seattle in the United States. The operator is an expert one in casual mobile and PC games with a library of more than 450 mobile games and 3500 PC games. So be ready for a fantastic casino gaming experience with a free bonus welcome offer and a wide array of casino games.
The Welcome Bonus
Just like online casinos, Big Fish Casino offers new players a welcome bonus that they use to enjoy the number 1 Free to Platy casino app in the world. It has more than 150,000 5-star reviews on multiple platforms. As you download the casino, you will find 100,000 Free Bonus Chips waiting for you in your account. You will then use the chips to place bets on all of your favorite games. The casino's fun and rewards do not stop here. Big Fish Casino offers up to 6 billion chips in jackpots every single day to its players. There are also plenty of offers, daily challenges, and events that take place regularly, through which you can claim more bonus chips.
Free Slots, Roulette Wheels, Poker, and More
Big Fish Casino, just like an online casino, offers a wide selection of casino games, with a wide variety. So you will be able to enjoy casino tables games, roulette wheels, blackjack, poker and of course, slot machines. You can enjoy all of these games, with one account, whether on your PC, through Facebook, or your mobile device. The cash that you will use to place bets is free, so you do not have to spend any money to enjoy the games. The casino app also offers poker guides and more, so you can find an explanation of every single game on the casino.
Stack Your Balance with In-Game Purchases
If you want to earn bigger and play with the big boys, you can choose to purchase any of the available bundles that the casino has. The casino has packages that start at 0.99$ and up to 99.99$. So you can recharge your balance in a matter of seconds, and you will be placing the most significant wagers on the most prominent slots and casino games.
Overall, Big Fish Casino is one of the best choices for players who are on the lookout for a fun-play gaming app with a strong community spirit. There are plenty of Facebook groups that you can join to enjoy the experience even more. In these groups, you will meet fellow players so you can play with them, against them and make new friends.