Top Casino Apps in Canada 2022
Mobile gaming and casino apps are highly popular these days; they are trending all over the world, including Canada. Therefore, there are already plenty of gaming apps on both the App Store and the Google Play app, and with new ones making their way into the market regularly. So, if you are looking to enjoy some casino gaming fun on your device, you might find it hard to decide which app to download. There are hundreds of apps, and they all claim to be the best, so it might be a tedious task to download apps and try them to see if they are that good. That is not all, as some of these apps might pose a security risk to your phone, and might compromise your private data.
You do not have to do all of that, as bestcasinoapps.com will always have your back. We did our research, downloaded the games, and checked for security loopholes and the quality of the gaming experience. We have compiled this top list of Canada casino apps. So you no longer have to go through all of the apps at the App stores, you already have a good list to choose from that will help you make your decision. Read More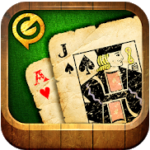 Gold Rush Blackjack
KoBruy Developers gives players the chance to beat the dealer at his own game. In Gold Rush Blackjack the main point is to score 21 with the dealt cards, or as close as possible without being higher. This game involves mathematical strategies. Total the cards to see what they add up to, look at what you can see of the dealer's cards. There are no in-app purchases, no money is needed to bet or play. Players love to play Gold Rush to relax. Some play for fun to spend time. For some players, there are too many ads that interrupt the game. Read More
Blackjack 21: Fun Blackjack Game with a Slick Interface
Blackjack 21 is a multiplayer blackjack game developed by Funstage that allows users to play with friends or others around the world. The game uses tables inspired by real-world locales such as London and Macau. The game seeks to bring the real-world casino experience by even emulating the rules for each of the different locations. In Blackjack 21, players can get into tournaments which in turn puts them on a leaderboard. Read More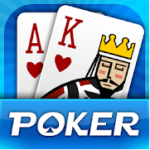 Texas Poker English
From Boyaa Developers comes Texas Poker English, to give the challenge players crave every day. This Texas Poker, however, gives players minigames, a daily challenge and a slot machine to spin also.  No matter where the player lives, they can join in with players from all over the globe to climb the ranks of local or international players. Texas Poker English is a clean and straightforward game. By using the RNG, random number generator, they give you the cleanest version of poker there is. Players are provided with free daily chips to use, a bankruptcy relief, so gamers can play all day long. Read More
Hit it Rich
Hit it Rich by Zynga is a free slots game that features such franchises as the Wizard of Oz, Ted, Ghostbusters, Willy Wonka and the Chocolate Factory, Elvira, The Princess Bride, Mustang Money, Dragon Lines, Steve Harvey, I Love Lucy, Marilyn Monroe, and Terminator. The newest addition to this exciting casino game is Farmville: Blue Ribbon where players are given the chance to rake in coins. This app is available on both Facebook and Android users. Read More
Live Hold 'em Pro Poker
Live Hold 'em Pro Poker is an online video poker game created by Scientific Games Interactive (IL). In Live Hold 'em Pro Poker players can play online games for virtual cash. This virtual casino will bring the high-rise hotels of Las Vegas to any mobile device. Players can choose between Texas Hold 'em cash games where they can pick a long-playing, real-world style poker game or fast-paced, large blind games. Players can also play in poker tournaments to get the true feel of the high stake, high-energy world of Texas Hold 'em poker. When playing Live Hold em Pro Poker bonus content like Jackpot Poker Lottery drawings or Poker chip giveaways can be unlocked. Read More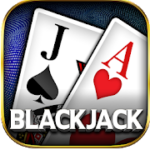 Blackjack Super Lucky Casino
BJHA is the developer that brings an updated version of Blackjack. This game has a new look, and the best part is that it is free to play. This is an ideal game to download and pop into when there is spare time. This addictive game is available to play online or offline. This Blackjack game uses virtual money only. There is no real money involved. For those who enjoy cards, this game has it all. The point of the game is to obtain cards that total 21, or as close to it as possible without going over. If a card is chosen that puts the total over 21, that hand is done and out. Beat the dealer's hand to win. Read More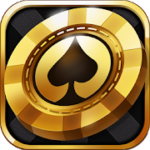 Texas Holdem Poker King
From developers, Wayger comes a challenging Texas Holdem Poker game. In this Poker King game, you play with people from all over the world, when you want. You only need the Poker Skill to play and win. Players that come to Texas Holdem Poker- Poker King, have the desire to play fast-paced Texas Hold'em. They enjoy a good game with others that know what they are doing. Read More
TEXAS HOLDEM POKER OFFLINE
Developed by Youda Games Holding B.V. Texas Holdem Poker Offline is a single-player poker simulation game. No internet? No problem! The app is available offline, so players don't need an internet connection to play. Players can buy homes, cars, and travel within the game with the chips that they win. This app does not offer a real cash payout. There are multiple storylines to choose from and several rewarding goals within the game. Players can buy cities and real estate to collect rental income. This single-player game allows you to play without having to wait on someone else to take their turn making for a quick yet fun and immersive gaming experience. Read More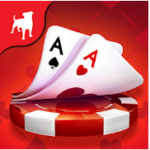 Zynga Poker
Zynga Poker is a free online poker app that can satisfy the cravings of every high roller, without the risk of losing real-world dollars. There are also no high dollar cash rewards, but that fact gets lost and forgotten, as the players find themselves absorbed in the high graphic excitement that this game brings. However, players are advised to be prepared for the potential in-app costs that can occur or app challenges that have happened with this game. Read More
Governor of Poker 3
Texas Holdem Poker is one of the world's favorite poker-style games. The developers are Youda Games Holding, B.V. In this application, they have designed the game so that it can be played online or offline. In Governor of Poker 2, there are many cowboy poker players to beat. This is not your ordinary game of cards. In this one, beginners to the art of Texas Holdem Poker will find a tutorial where they can learn slowly. As one gets better, some of the best Texas Holdem players are ready to go against them. Read More

Slotomania
Slotomania is the top-grossing app in the Canadian app stores on both Google Play and the iTunes App Store. It is so successful for an excellent reason. Made by Playtik, Slotomania is a well-made app filled with exciting games. There are 70 slots to play and enjoy, all equal in glamour as real casino slots. Many of the slots are exclusive to Slotomania, so if you are interested in any of them, you may have to download the app.

DoubleDown Casino Slots & More
DoubleDown is an app by Double Down Interactive is a casino app that offers many casino games. There are slot games, roulette, blackjack, and even video poker available. Amongst these games are exclusives to Double Down such as Cleopatra and Wolf Run.
You can play this game on your iPhone or Android.

Bingo Blitz
Play bingo on your phone, in the comfort of your own home. Bingo Blitz has flashy colors and fun designs. The games are your standard Bingo games but with fun rewards. The app offers daily bonuses and lets you spin a bonus wheel to claim a special prize. There are seasonal and featured games that have different exciting themes.
Find this app in the Google Play Store and the iTunes App Store. If you're interested in playing the game with friends, Bingo Blitz offers bonus rewards for friends you add via social media.

Jackpot Party Casino
Jackpot Party Casino is a party of slot games for your iPhone or Android. The app offers over 70 video slot machines from game makers WMS & Bally. With all these authentic casino slot games, it's like visiting top-notch casinos all around the world on your Android or iPhone. There are games such as Super Monopoly Slots, Gorilla Chief, and Reel Rich Devil. These fun themed games offer fantastic jackpots and rewards. There are tournaments for veteran players or new players who want to try their luck.

House of Fun
House of Fun is an app made by Playtika for iOS and Android systems. The theme of the app is travel! Playing slot games will unlock new destination points and more 777 slots that are themed with global travel points. House of Fun offers free spins and daily reward spins. The games are bright and fun and allow you to visit Vegas without leaving your home. Competitive feeling players will be pleased to know that the app offers tournaments as well.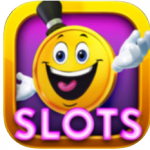 Cashman Casino
Cashman offers many slots games by the well-known game creator Aristocrat. The game offers both 5-reel and 3-reel 777 slot machines. The game offers massive amounts of bonuses that progressively get higher and higher the longer you play the slots games. The app provides 2 million in-app coins that let you play the slots. With that beginning offer, you can play slots for quite a while, especially when considering the wins you might get. To play this, find it on the iTunes App Store.

WSOP Texas Holdem Poker
If you're interested in casino games, then poker is undoubtedly one that has piqued your interest. World Series of Poker is an international competition with the best poker players in the world playing for large sums of money. Why gamble with large amounts of your own money if you can sit and practice playing poker on your phone at home? WSOP Texas Holdem Poker pits you against other players in rounds of Texas Holdem just like at a real casino. Test your skills and brush up your virtual poker face in this game for iPhone and Android. Read More

Jackpot Magic Slots
Jackpot Magic Slots is an app by Big Fish Games offering 1 million credits as a bonus to start. The app provides classic 777 slot games and scatter slots as well. This app works for both iPhone and Android users. It uniquely allows you to team up with other players to win rewards in the slot games. With four levels of jackpots, these progressive prize slot machines are filled to the brim with excitement. The game also offers tournaments for players to compete with big jackpots.

myKonami
MyKONAMI offers numerous slot games that are from the maker of real casino slot games. This app is full of flashy slot games and exciting themes for their games. The app gives multiple chances to win huge progressive jackpots. The more you play the games, the higher the prize becomes. The app's system is to let you win chips that can be used to play for Loyalty Points. These points supposedly can be redeemed for discount vouchers and freebies with their partner casinos. They offer daily bonuses that can be claimed as well. Try this out on iPhone or Android.

Gold Fish Casino
This gold fish-themed casino app lets you play free online slot games. They've added new slot games that are unique and fun. The app offers 7 million free coins the first time you install the game on your iPhone. There are more than 140 slot games offered in the app, and with daily bonuses that offer coins, you can continue playing daily. The slot games offer multi-level progressive jackpots and a massive bonus for connecting to Facebook.

Heart of Vegas
Heart of Vegas lets you play all the games you want to play from Vegas casinos. Games by Aristocrat and some classic slot games are all available in this app. Play games such as Buffalo Slots, Mayan themed Sun & Moon slot game, adorable kitty-themed Miss Kitty slots, and Ancient Egypt themed Queen of the Nile. The games offer free bonus coins to play slots with daily as well as daily and hourly bonuses for free slots. This game can be found on the Google Play Store.

Lotsa Slots
Lotsa Slots is an app with numerous free slot games to enjoy on your Android. There are free spins from every casino slot game they offer. The makers of this game update with fun slots that have big bonuses weekly. As a welcome bonus, the app offers 2 million free coins to play the free slots games. There are tournaments that you can play with your friends, and the more you play the featured casino slot games, the more levels that you can unlock. The bonus games in these rounds are free to play.