Bingo Bash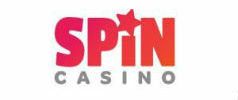 Bingo Bash Features
Deal or No Deal Bingo
The Wheel of Fortune Bingo
In-Game Purchases But Free to Play
A Social Bingo Experience
Bingo Bash Basics
Game Type :

bingo, slots

Software :

android os, ios os

Replay Value :

4.3

Properly Functioning :

4.5

Popularity :

4.5
Bingo Bash by BitRhymes Inc. is an entertaining bingo game, one of the best on both, the App Store and the Google Play market app. You will enjoy a one of a kind bingo experience, but that is not all. You will also be able to mix it up with some of your favorite slot machines such as Stars and 7s Slot and more. Therefore, you can travel around the world for the ultimate live bingo experience, while enjoying your favorite slots and racking up great rewards
Bingo Bash Experience
Bingo Bash invites you to travel the world and enjoy live bingo with millions of players around the world. In total, there are more than thirty live bingo rooms, with thirteen ways to call and win at the game of bingo. You can also play with numerous cards at the same time so you can make your bingo pop out.
The app also lets you play with Power Plays and to complete collection challenges so that you can with considerable rewards to start daubing at all of the bingo balls. So enjoy the live bingo experience and hear the caller yell the lucky numbers for the ultimate experience.
Bingo Bash also offers a fun social experience where you can play with friends from Facebook as well as people from around the globe. You can kill your free time between the bingo rounds with some fun slot mini-games.
The Popular Bingo Rooms at Bingo Bash
The live bingo app invites you to enjoy different rooms with amazing themes that will entertain you endlessly. Some of the most popular Bingo rooms are:
Serengeti – Travel to the wild bingo side and challenge players in the African nature
Temple of Zeus – Play Bingo like a god and with a god in this Ancient Greek themed bingo room
There are plenty of other bingo rooms that offer entertaining adventures. You will enjoy the high stakes of the Vegas Strip, and you will hunt treasures, kill zombies, and enjoy the unique holiday-themed bingo rooms.
What is New in the Latest Version?
Bingo Bash always releases updates to the players. It is how the casino app maintains its Fresh status and to make sure its app is up with the times. The newest version of the app included a new room, Crime Suspect, and the real crime would be not trying out this new bingo room. There is also a new partnership, which is extraordinary between the number one Game show in America and this app, which is Deal or No Deal Bingo. Last but not least, you will enjoy unmatched bonuses through the soon to be the most popular mini-game, The Wheel of Fortune Spin.