Bingo Blitz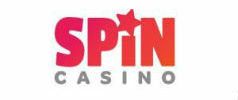 Bingo Blitz Features
Seasonal and Featured Rooms
Mini-Games Between Bingo Rounds
Play With One Card and Up to Four Cards
In-Game Purchasable Bundles
Bingo Blitz Basics
Game Type :

bingo

Software :

android os, ios os, windows os

Replay Value :

4.5

Properly Functioning :

4.2

Popularity :

4.6
Bingo Blitz offers you the cutest and most entertaining mobile bingo experience. The developers behind the casino app made sure anyone can access it and enjoy it. Therefore, it is highly compatible with almost every device out there. So whether you have a Windows Phone, an Android device, or an iOS device, you will be able to enjoy Bingo Blitz. You will be able to join the ever so cute and friendly bingo cat, Blitzy. The magical cat is going to take you on a bingo adventure around the world with friends and millions of strangers around the world. You will head to the sunny lands of Catalina, and go underwater in Sydney, and you can flash over to the flashy city of Hong Kong for a one-of-a-kind Bingo Bonanza. So pack your virtual travel bags and get ready to travel around the world of Bingo Blitz. Some players might be reluctant to download the app because of its size, 201 MB, but it is worth it.
A Variety of Rooms
The bingo experience at Bingo Blitz never stays the same. Therefore, around the year, you will see new features and seasonal bingo rooms that offer unique collection items, bigger prizes, and free rewards. The theme of these rooms depends on the time of the year. So you can expect Christmas Rooms, Easter Rooms, Chinese New Year Rooms, etc. You will also be able to compete in a variety of bingo tournaments, and who knows; maybe the lucky numbers are going to turn you into a daily bingo winner!
The Bingo Experience
You will choose how many live bingo cards you want to play. You can start with one card, or you can choose to go all out with four cards at the same time. Check the numbers, and be ready to enjoy some high-quality bingo fun. The app also has entertaining mini-games that you can play to earn more prizes as you wait for the next bingo round. Therefore, there is not one dull moment at Bingo Blitz.
Socialize and Connect Through Bingo
Bingo is a social game, and this is why the app invites you to socialize with your Facebook friends and invites them to play with you. You will also earn bonuses and rewards for encouraging players to join the app. You can do it easily through Facebook. You can also chat with your bingo pals during the gameplay for the ultimate social and authentic bingo adventure.
Free To Play With Purchasable Bundles
The bingo app is free to play, and you can enjoy all of its features without paying a dime. You can also decide to take advantage of any of the in-game purchasable bundles that will help you get ahead much quicker. You will be able to compete on the professional level and win the bragging rights.