Bingo Pop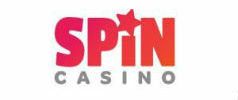 Bingo Pop Features
In-Game Purchases
Exhilarating Multiplayer Bingo Experience
Collection Events and Massive Jackpots
Numerous Bingo Games
Bingo Pop Basics
Game Type :

bingo

Software :

android os, ios os, windows os

Replay Value :

4.2

Properly Functioning :

4.5

Popularity :

4.3
Get ready to join more than 10,000,000 players around the world who love to play a game of bingo. The app is free to play, and you can enjoy the game with friends and other players around the world. The multiplayer bingo experience that this casino app has to offer is out of this world. The app always gets new updates and adds new and better events, collectibles, and new bingo games to make the game unique and fresh. So get ready to customize your dauber and enjoy heaps of fun at Bingo Pop.
The Bingo Experience with the Fast Pace
Bingo Pop takes pride in offering a fast paced bingo experience, which is how a bingo game should be. If you are bored with regular single-player and slow-paced bingo games, then you are in luck. Get ready to add a lot of spice to your bingo experience. So you will go to the beaches of Havana Cabana and travel around the world to win massive Bingo Jackpots. You can also enjoy the high-stakes bingo cards of Monte Carlo. Play your way through more than fifteen bingo rooms with more than 900 bonus events and levels.
Bingo Pop Features and Bingo Experience
Bingo Pop is a free to play multiplayer bingo game. The multiplayer game has fast-paced live bingo action, Power-ups and considerable jackpots to mention a few. You will enter the world of bingo where you can explore caves, go to tropical islands, and fly through the sky. You can do all that through Jam City's Bingo Pop casino app. The app's features include:
Collection events that can result in massive jackpots
The New Speed Bingo Mode that can increase your chance of winning by daubing twelve Bingo Cards at the same time
The ability to join up with other players or friends to form clubs for multiplayer gameplay bingo fun
Plenty of Jackpot mini-games such as spinners and scratchers
Available in offline mode so you can enjoy it anywhere even without an internet connection
You can earn more than thirty dauber Pets and Coins from the Bingo Pop events
A New SECRET Stage – The Flower Shoppe
Customize your daubers and enjoy game-changing power-ups like the Double Daub and Instant Bingo
Leader Boards Competition
You can choose to play alone, or you can pick to team up with your Club members. You can bet the bingo cards against family, friends and thousands of players from around the world. The app gives you the chance to climb the leader boards and enjoy a top bingo experience in the best Bingo world community.