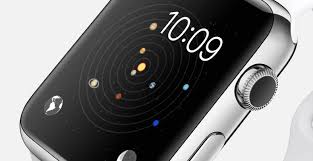 Playtech, has announced last Friday that the wearable sportsbetting app developed by a team of senior Playtech mobile developers, for the newly launched Apple Watch is now available to all their licensee operators.
A leading gaming software and services provider and best known for its Omni-Channel offering, Playtech also announced that Coral Interactive is the first licensee customer to offer the groundbreaking iWatch app to its far-reaching player base in the UK and European markets.  The app's instant accessibility to Coral, as a business-to-consumer (B2C) tender, came as an extension of a previously agreed multi-year Omni-Channel deal between the two gaming companies.
According to the announcement, senior Playtech mobile developers have been working intensively on the wearable Apple betting app during the recent past months. Apparently, hard work paid off, as they were able to submit the Playtech-brand of iWatch app as soon as the Apple App store opened the related submission window last April 2015.
The Playtech iWatch app connects to the iOS mobile betting app of a punter. The system, therefore, allows the wearer of an Apple Watch to place bets, view live and upcoming sporting events as well as keep track of promotions and message alerts directly from the wearable communication device.
UK's leading Omni-Channel provider asserts that unlike other existing brands of iWatch betting applications, the Playtech Apple Watch betting app gives customers the chance to instantly profit from betting positions. This is because the Playtech iWatch app's Cash Out functionality is accessible to a customer, the moment a placed bet is already in progress.
Since the app is now accessible and available for download at Apple's iTune App Store, Coral released Version 1.10, to update Coral's mobile sports betting app. The update includes the Apple Watch Companion App Release, as this will enable Coral customers to view the bookmaker's live and forthcoming sports matches directly from the new wearable Apple communication device
Betting directly from the Apple Watch is also possible since Coral's mobile sports betting application furnishes a list of betting options and a quick-bet slip for quick processing. It also has a seamless single-wallet payment system that makes it possible for Coral customers to place bets and cash out winnings, right from the wearable device. If a Coral customer wishes to view the status of his or her bets, including betting history, he or she can easily access and browse through the My Bets section while using the Apple Watch.
The CEO at Playtech, Mor Weizer, commented that Apple Watch pose as a natural extension to Playtech's Omni-Channel offering, as demonstrated through the launch of the Playtech iWatch betting application at Coral. CEO Weizer takes pride in stating that innovation is something they take quite seriously, for which the company invests heavily from year to year. In so doing, Playtech has gained competitive edge as they are well ahead of their competitors, not only with the iWatch app development, but with the entire Omni-Channel solutions as well.