Zynga Poker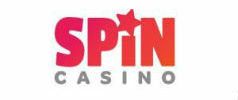 Zynga Poker Features
Weekly Jackpots
Weekly Fast Cash Events
In-Game Purchases Available
Most Popular Social Poker App in the World
Zynga Poker Basics
Game Type :

poker

Software :

android os, ios os, windows os

Replay Value :

5

Properly Functioning :

4.7

Popularity :

5
During the Poker boom around the world, Zynga rose to the challenge and launched Zynga Poker. Zynga Poker is a Texas Hold'em Poker app that is free to play for all. It is available on social media sites, and specifically Facebook where it took the world by storm. The app launched in 2007, and it quickly attracted millions of users. By the year 2011, the app had well over 38 million players. That massive number grew exponentially by 2014 to reach 350 million players, with millions of players logging daily. Now, the poker app is a worldwide sensation, and it is available around the world in more than 20 languages.
The Zynga Poker Experience
One of the main aspects that made Zynga Poker highly famous is its accessibility. In a few seconds, you will be seated at a poker table with other players, to play in real-time. So if you have poker-loving friends on Facebook, you can invite them and challenge them to a game of high-stakes poker. There are also daily and weekly leader boards so you can see where you stand between your friends.
There are plenty of different tables, with different stakes. So whether you are a high-stakes player and want to place $1,000,000 per stake, or want to take it slow, you will find a table that meets your needs. You will also get to choose from Slow or Fast Tables. Zynga Poker does not only offer regular poker tables as it has numerous Poker Tournament including Sit-N-Go and Poker Shootout tournaments.
Zynga Poker Chips
You do not have to worry about running out of chips. Zynga Poker has plenty of ways through which you can recharge your chips balance. There are daily bonuses, daily challenges, and activities that you can partake in, to earn chips every day. You can win a daily bonus that can amount up to $45,000,000 in chips.
VIP Program
Zynga Poker, just like online casinos, has a VIP Program. You will be able to earn plenty of benefits and unlock exclusive features when you reach the high tiers of the VIP Program. You will also get unique game modes, chip package offers, and more.
In-Game Purchases
The app is free to download, and you can rack up millions of chips if you are a good poker player. If you want to play in the fast lane and get millions quickly to play with the big boys, you can utilize the in-game purchae offer. You will find plenty of promotions and offers that you can choose from to recharge your chip balance with a few clicks.